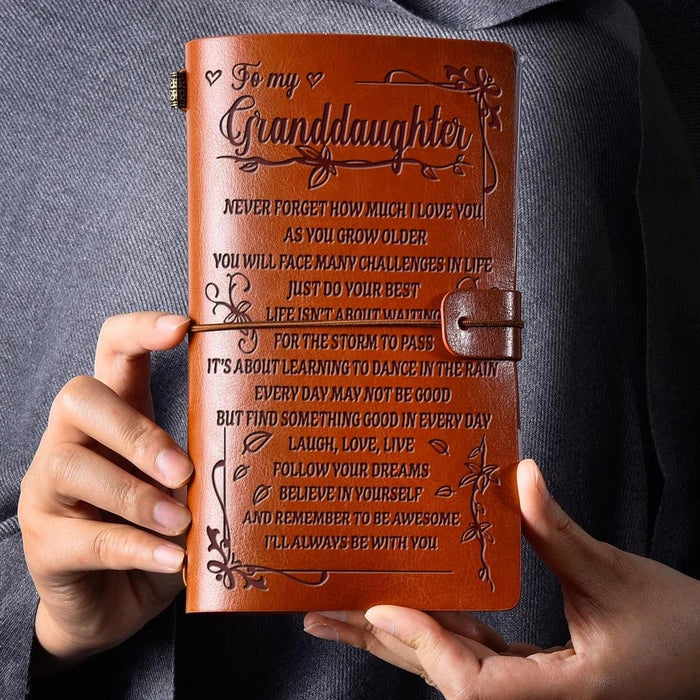 1.Free shipping on orders over $30, and free shipping on 2 orders worldwide.
2.Manual global shipping within 7-14 days, we are fulfilling every order
3.30-day money-back guaranteed 
4.24/7 support
Get your loved one a very special gift!
"A moment lasts all of a second, but the memory lives on forever."
This unique artisan-crafted leather journal would make the perfect gift to your loved one. Pass on the wonders of writing and recording precious memories. Perfect for bringing out the inner writer, planner, poet,  or artist in your loved one. 
If they're still young, you can also record their life for them and gift the journal to them when they're old enough to understand. Cherish the memories with them forever.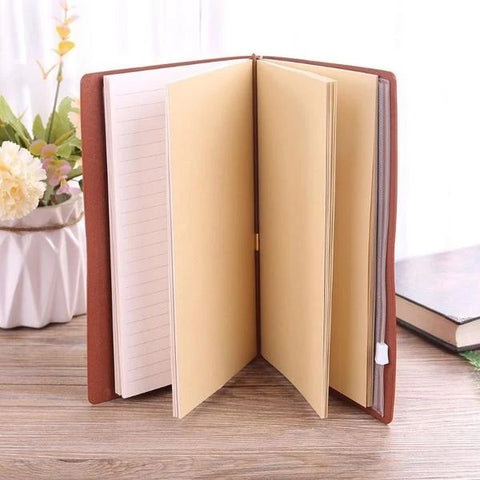 This journal is engraved with a beautiful message, it says:
FOR GRANDDAUGHTER / GRANDSON / NIECE / NEPHEW:
"Never forget how much I love you
As you grow older
You will face many challenges in life
Just do your best
Life isn't about waiting
For the storm to pass
It's about learning to dance in the rain
Every day may not be good
But find something good in every day
Laugh, love, live
Follow your dreams
Believe in yourself
And remember to be awesome
I'll always be with you"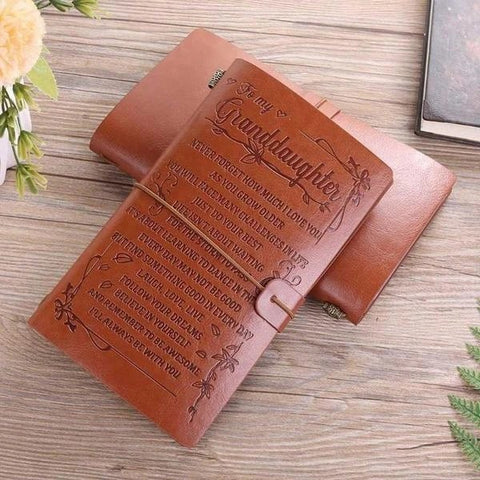 FOR DAUGHTER:
"I wish you the strength 
To face challenges with confidence
Along with the wisdom
I wish you adventure on your journey 
And may you always stop
To help someone along the way
Listen to your heart & take risks carefully
Remember how much you are loved
I am so proud of you"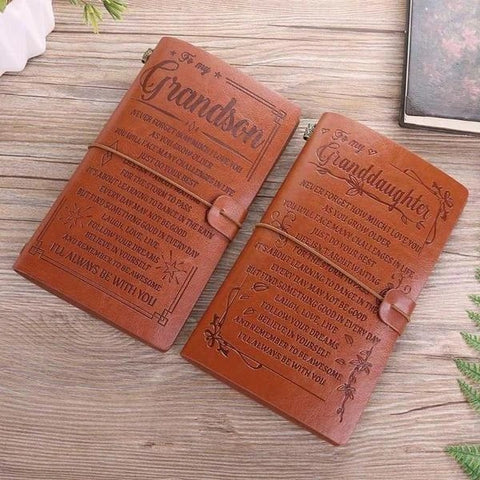 FOR SON / MOM / DAD:
"Wherever your journey in life may take you
I pray you'll always be safe enjoy the ride and never forget your way back home
I'm always here for you."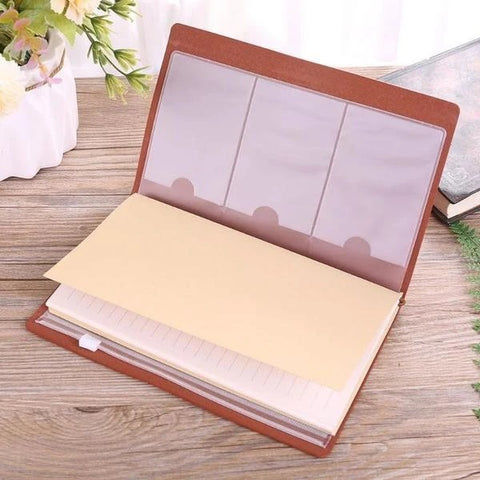 Get them a gift they will cherish forever!
This beautiful journal features a soft, leather cover material with a special engraved message to your loved one.
Has 3 card slots inside
Ziplock insert for your phone or valuables
Has a strap to close your journal and keep your notes safe and private.
Made from: 100% cotton paper and Cruelty-free PU Leather
Size: 7.8 x 4.7 inches, 19 x 12 cm, 74 double sided pages (refillable)